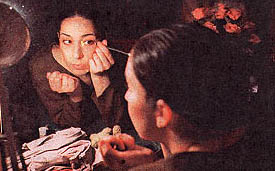 March 13, 2001
Jack And The Beanstalk Project is an Art, Spirituality & Healing Pilgrimage to France.


Air France

Waking Dreams extends our deepest thanks to Air France for their support of our Jack and The Beanstalk project, see our photographs.
Jack And The Beanstalk is an Art, Spirituality and Healing Pilgrimage awarded to Jack, a brave 7yr old with cancer.

April 4, 2001
Harriet Sheridan Lectures in the Solomon Center at Brown University to include a new work by BetheAnne DeLuca-Verley intitled "Hospitale Rossini".
May 4,2001
The American Medical Holistic in Miami, Florida
project